The Residence Collection brings together a suite of premium window and door systems, designed and manufactured in Great Britain. Whether it's a modern, period, conservation, listed or heritage home, the Residence Collection are both distinctive and luxurious systems and would suit any property type.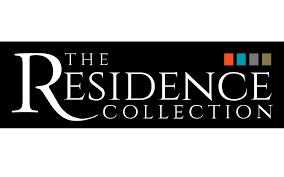 A Clever Blend Of Old & New
Residence 9 is a window and door system designed to authentically replicate 19th Century timber designs.
The traditionally elegant flush exterior and stylish decorative interior create that classic aesthetic.
A combination of design, innovation and technological advancement is how Residence 9 outperforms many other systems.
Your R9 journey starts here…
100mm
A++ energy ratings
Double or triple glazed
23 standard colourways
Huge choice of accessories
Redefining Windows & Doors
Residence 7 is here to inspire you on your journey to create your dream home.
Beautifully flush inside and out, available in a range of maintenance-free finishes and a variety of styles, it is versatile without complication.
R7 outperforms many other systems with a sophisticated seven chamber design and intelligent features.
Your R7 journey starts here…
75mm
A++ energy ratings
Double or triple glazed
20 standard colourways
Huge choice of accessories